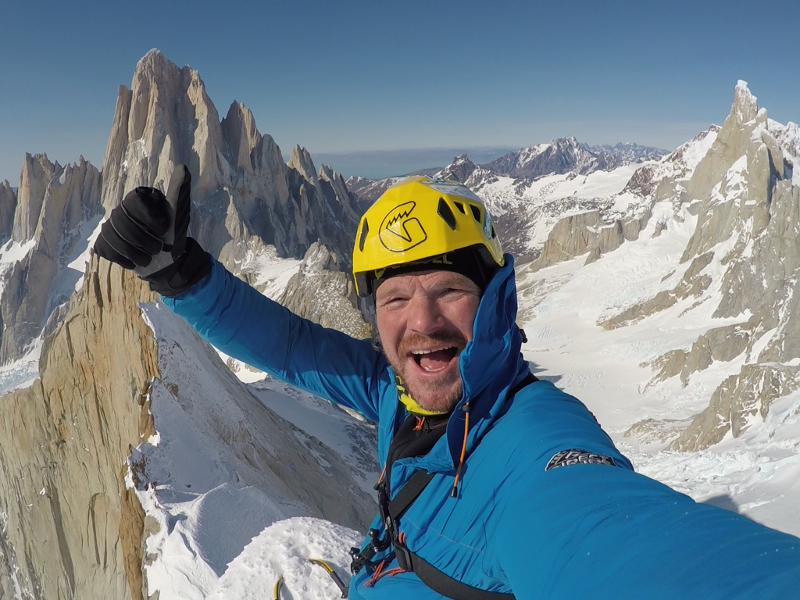 About
Markus Pucher is an alpine guide and ski instructor, who grew up in Maltatal, a remote valley in the Austrian province of Carinthia.
He first set eyes, hands and ice axes on vertical walls at the tender age of 14 and since then, he has never been able to resist the call of the mountains.

Over the last twenty years, Pucher has climbed various peaks in the Alps, in Tibet and in Patagonia, with numerous first ascents, above all in the Himalayas, where he has achieved some of his most important results.
Today, Pucher is one of the world's most respected, expert "all-round" climbers. He is an alpine guide who is held in high esteem by all of his paying customers on account of his reliability and responsibility on harsh terrains such as the Eiger and the north wall of the Matterhorn. He himself loves to push and to push himself beyond his limits and even more "over the top".

On 13 January 2013 Markus guaranteed his place in climbing history with a solo climb, without stopping of the Ferrari route, using the notorious free solo on Cerro Torre – Patagonia.

He repeated the via dei Ragni route on the west face of Cerro Torre with a free solo ascent in December 2014, in a raging storm and whiteout conditions.
This extraordinary ascent earned him international acclaim and associated his name forever with Cerro Torre, which is still considered by the media to be his "home from home".
Pucher, however, never forgets where he comes from: "Mountains are always a great escape," he says, "but the best thing for me is arriving home and seeing my daughters' smiling faces. That's what helps me go on."

In autumn 2017, another great undertaking crowned Markus' brilliant career: the first winter solitary ascent of Aguja Guillaumet (2579 m) in Patagonia.
"It took everything I had", he told the papers.
But we are sure that he still has a lot in store...


Mission
Solitary ascents of some of the peaks in Patagonia, in winter.
Produits proposés par notre ambassadeur