In 2020 Ferrino celebrates its one hundred and fiftieth anniversary.
150 years of outdoor, adventures and shared travels. Important collaborations and innovations brought Ferrino to change the outdoor equipment market, writing thus some important pages of
mountaineering and exploration through its partnership in some big and small challenges: the unforgettable expeditions of Reinhold Messner, the Mike Horn Antarctic explorations, the cave
explorations by the Speleological Group La Venta or even the desert crossing carried by Carla Perrotti.
A story in constant evolution, today as yesterday, in total harmony with the elements. A story about innovation and news around backpacks, sleeping bags and specially tents. A story that brought
Ferrino to consolidate its centenarian know-how, presented in its collections year after year by the Italian brand.


In this period, in which practicing an outdoor activitiy is becoming a need of every day, it's important to have more and more performing and trendy products. Mountaineering, ski mountaineering, hiking, freeriding, high altitude expeditions: this is our world, adventures in nature for all outdoor lovers.


Check out the new collection Winter 2020 on Ferrino.it



Incredible lightness and performances for unreachable durability.
Being a new entry in the Ferrino line of ultra-light backpacks, INSTINCT is a backpack with essential lines, perfect for all types of mountaineering. A real all-around for the mountain, available in two different sizes, 30 + 5 and 40 + 5. It has been designed to be useful in every activity, actually it has the possibility of being modulated in weight and in the transport system.
Fast and light for all the mountaineer activities
Designed for ski mountaineering and mountaineering, RUTOR 30 it's perfect for "fast and lights" expeditions. A very operational backpack with specific pockets for each accessory that make it easier to access and transport mountaineering equipment.


High altitude expeditions and high resistance in extreme weather conditions.

High Lab line tent, the PILIER represents the perfect synthesis of Ferrino's great experience in mountain expeditions. Renewed in detail and always suitable for the most extreme uses, it is the ideal travel companion for those looking for a reliable and durable product that can be adapted to the most complex and different natural environments.


Warm and waterproof for all outdoor activities.
YENISEI Jacket is a stretch shell made with materials of exceptional water resistance and breathability, but at the same time it is equipped with a light internal padding which also gives it excellent thermal performance. The waterproof zippers and the side ventilation make this jacket suitable for all winter activities in the mountains.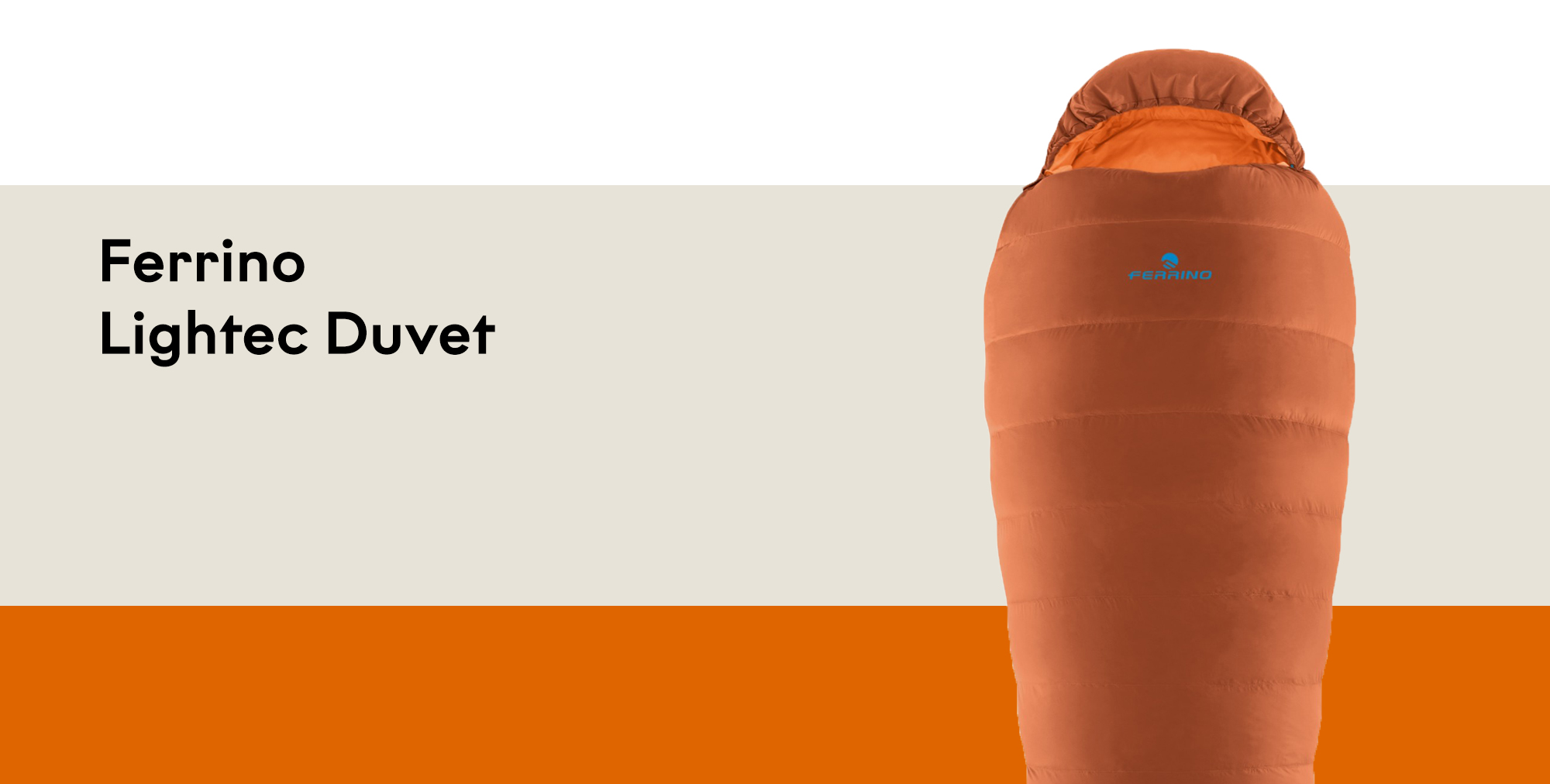 Maximum performance
A range of down sleeping bags for the more demanding user. Perfect for those looking for maximum performance, extremely limited weight, excellent insulation and compact dimensions.


3 integrated Safety System
FULL SAFE 30+5 is the unique backpack for winter use, equipped with three safety devices in case of avalanche: Airbag Alpride E1 system (fully electric) | AIRSAFE respirator | RECCO reflector. This backpack has been developed and tested with the support of the Mountain Medicine Clinic of Aosta and the Italian National Alpine Rescue Team.
Made in Italy snowshoes
PINTER SPECIAL is a compact-sized model to guarantee excellent comfort while walking and in any case, good sliding over fresh snow.