About
Born in 1977 and originally from Verbania, Alice Modigliani Fasoli wore her first racing bib in March 2009 for the Sahara 100 km.
From that moment on, she decided that any other holiday would be spent running.

In the last 8 years she has run more than 150 races, from 42 km upwards.
She has specialised or rather, she prefers the ultramarathon and races in stages.

She took part in the Marathon Des Sables in 2013, in the Mont Blanc Ultra Trail twice, and with Ferrino, she has raced in the Tor Des Geants three times.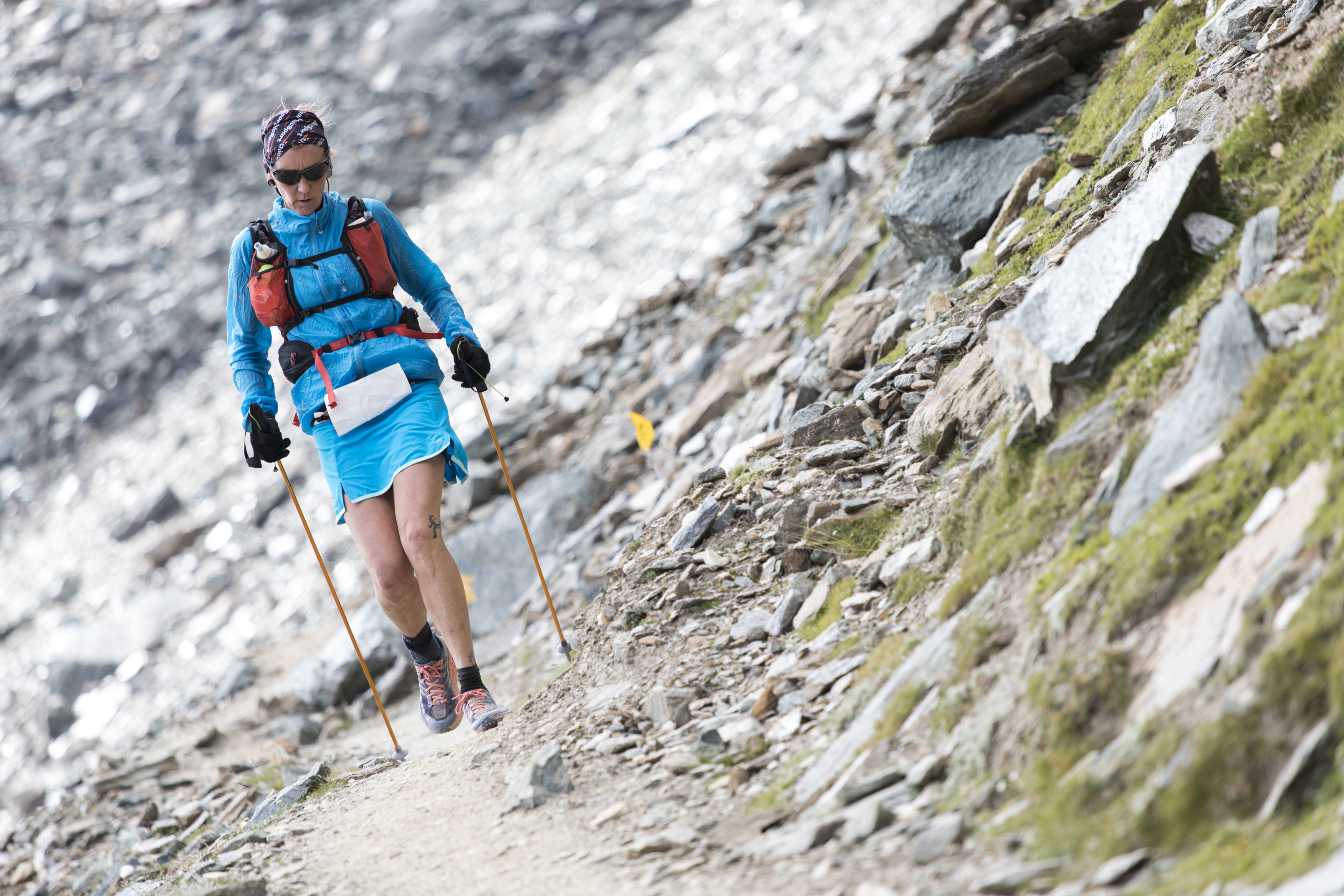 She has had some important results, including at international level: in 2010 she won the women's race at the Boa Vista Ultramarathon (150 km non stop) in Capo Verde; from 2012 to 2015 she won the Sahara 100 km in stages every year, while in 2012 she won in Magraid, running 100 km in the Steppes.
In 2015 and 2016 she won the women's race at the Caribbean 100 km in Santo Domingo, while in 2017 she was the 1st placed woman and second overall at The Track Outback Race, 540 km, self-supported, in Australia.
Alice also completed the 2013 Marathon des Sables, 250 km in stages (7th woman, 1st Italian).

In 2015/2017 she completed the UTMB (Mont Blanc Ultra Trail), the year after the Ultra Asia Race Vietnam in stages, 160 km self-supported, in which she was third placed woman.

In 2016, at the Minorca Trail, she was fourth among the women, after running 185 km non stop.

In 2016, 2017 and 2018, she completed the Tor Des Geants, with 337 km and 28,000 m climb. She was placed 9th among the women during the 2017 race.



"Legs going great guns and my head in heaven. That's how I feel when I'm out there on my own, in the middle of the desert or at the top of a mountain..."
Tor des Géants 2017 - Alice Modignani Fasoli Interview
Products suggested by our ambassador